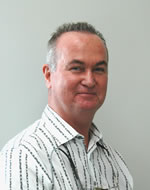 Dave grew up in the Clarkson area of what is now part of Mississauga. He attended the University of Western Ontario where he graduated with an Honours degree in Bacteriology and Immunology.
After working for a year with the Ontario Ministry of Health he was accepted into the Faculty of Dentistry at the University of Toronto. He graduated from University of Toronto winning the Canadian Academy of Periodontology Prize and has practiced in Milton since graduating.
Contact us to schedule a consultation with Dr. Johnson.