Southview Dental is now located at 350 Main Street E.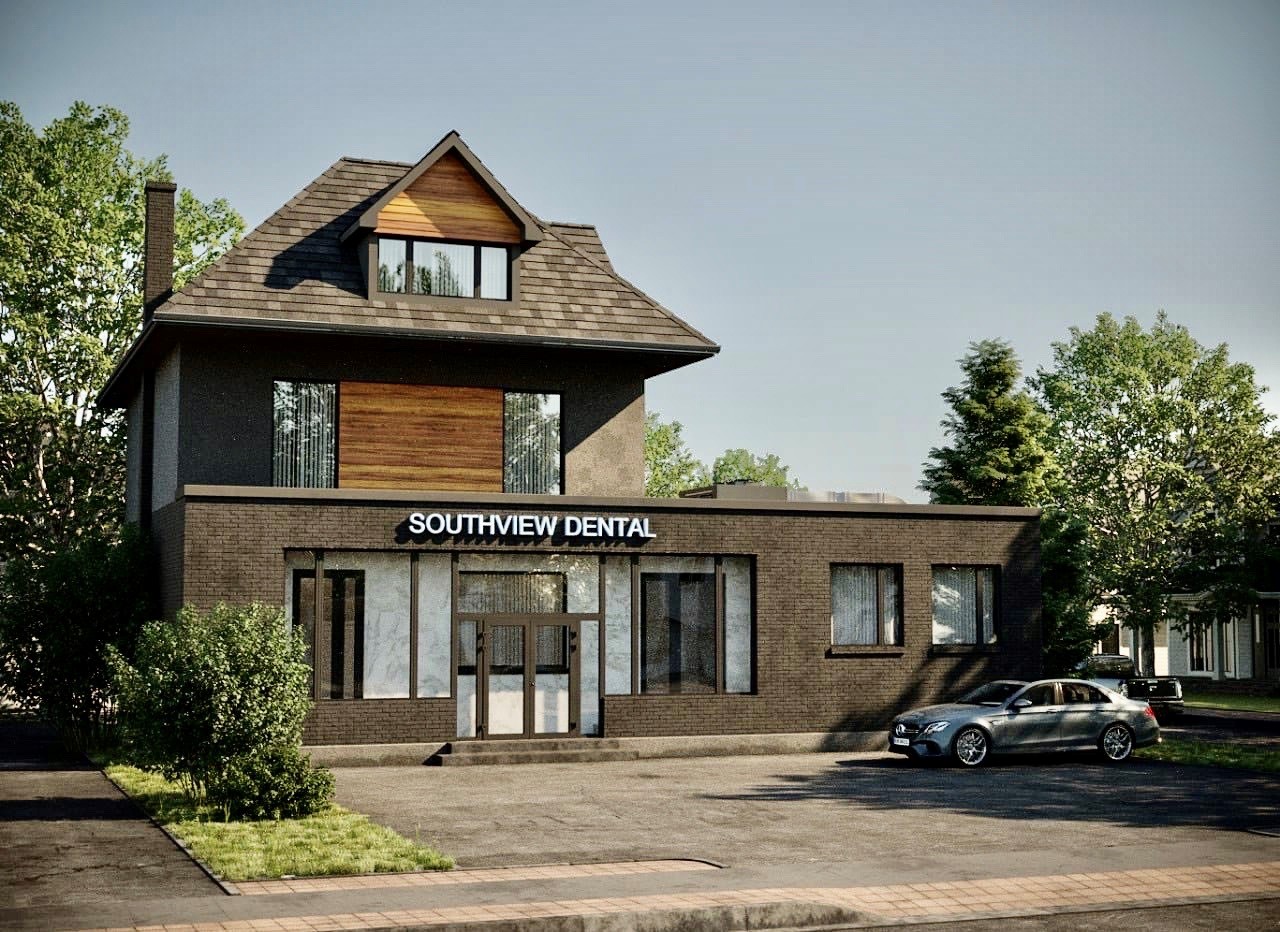 Southview Dental is thrilled to announce that it has just moved to a new and stunning practice location at 350 Main Street E in Milton, Ontario, after having operated at its former 550 Ontario St. S plaza location for several years.
Southview Dental has earned its reputation as a trusted family dental clinic in the Milton area, providing services ranging from general and preventive dentistry to confidence-boosting cosmetic treatments and restorative dentistry with procedures that give patients back the smiles they always known and loved.
Southview's esteemed dentist Dr. Loukas Papaconstantinou (Dr. Papas to patients) has been in practice for over ten years with a particular expertise in dental veneers, Invisalign® clear aligners, surgical and restorative implants, surgical extractions and many other general dentistry treatments.
Dr. Papas is also a member of the ODA (Ontario Dental Association), TACD (Toronto Academy of Cosmetic Dentistry) and the Asclepius Dental Society, and is ecstatic to now be providing his services alongside his team in a beautiful and contemporary new office space
"We're truly thrilled about our new and stunning location," says Dr. Papas. "It was time for a change. This is what our wonderful patients and hardworking staff deserve."
As the new location is opening in the age of Covid-19, Southview wants to assure patients that they are taking all of the necessary Covid-19 safety protocols at their new office to ensure everyone stays healthy and protected.
More specifically, this is how patients are kindly being asked to prepare for their next appointment at Southview:
Every person that enters the office should bring and be wearing their own protective mask, as staff will not be providing them.
Persons entering the office should also be wearing some type of eyewear, such as eyeglasses or sunglasses.
Patients must call the clinic upon arriving for their appointment before entering, and should wait in their car or outside of the office until they are notified by staff that it is appropriate to enter.
Finally, rest assured that every staff member will be wearing PPE (personal protective equipment) to ensure everyone is protected, and will frequently be disinfecting and sanitizing regularly touched surfaces including doorknobs, patient chairs and counter tops.
Searching for a new dentist to care for your smile?
New patients are always welcome at Southview Dental in Milton (and will get to experience a beautiful new location, too)!
Contact Southview Dental today to schedule an appointment at their new location today.